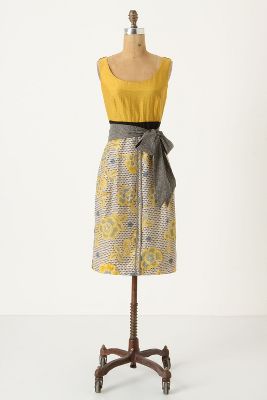 How cute is this dress?!? I has moved to the top of my stalking list.
Anthropologie
is one one of my favorite stores. Inspiration abounds in every nook and cranny, from home decor to fashion accessories. I heart the eclectic patterns and vivid colors that saturate everything they sell. If you haven't had a chance to visit one of their stores, I highly suggest it. Even the window shopping will make you drool.
One downside of Anthro is...it is not cheap, not even a little bit. My pocketbook won't allow me to purchase anything there that is not on sale (insert super frowny face here). However, that doesn't stop me from making a wishlist filled with items I covet and then stalk until they are affordable. Yeah, that's how I roll.
Here is a selection of my favorite things right now:
The opinions stated above are completely my own are in no way sponsored by Anthropologie or its affiliates.